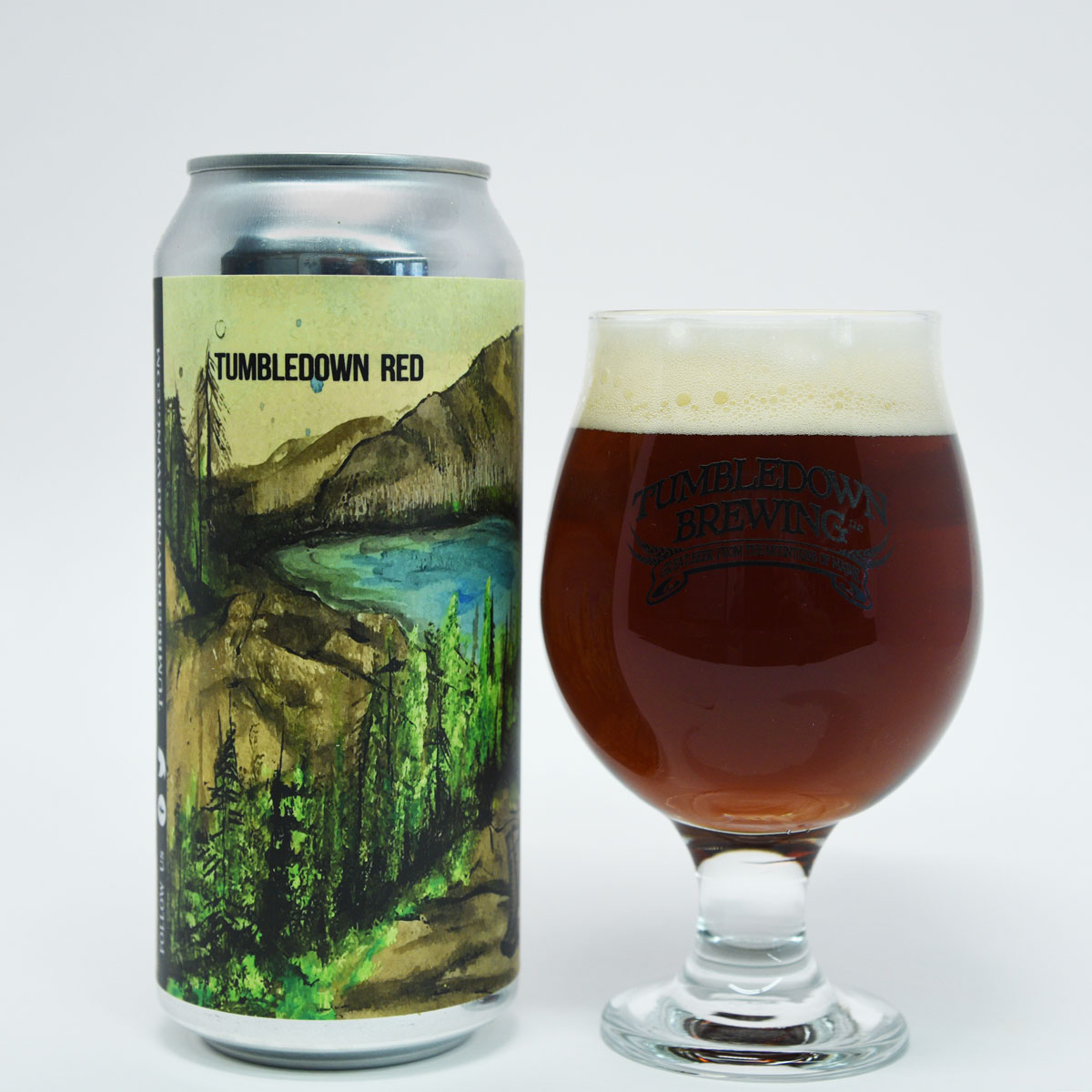 Our flagship beer is brewed with dark roasted malts which give our namesake Irish Red Ale a smooth malty flavor and a deep auburn color. The spicy hop finish makes this a favorite of Tumbledown fans.
Details: ABV 5.4% / 22 IBU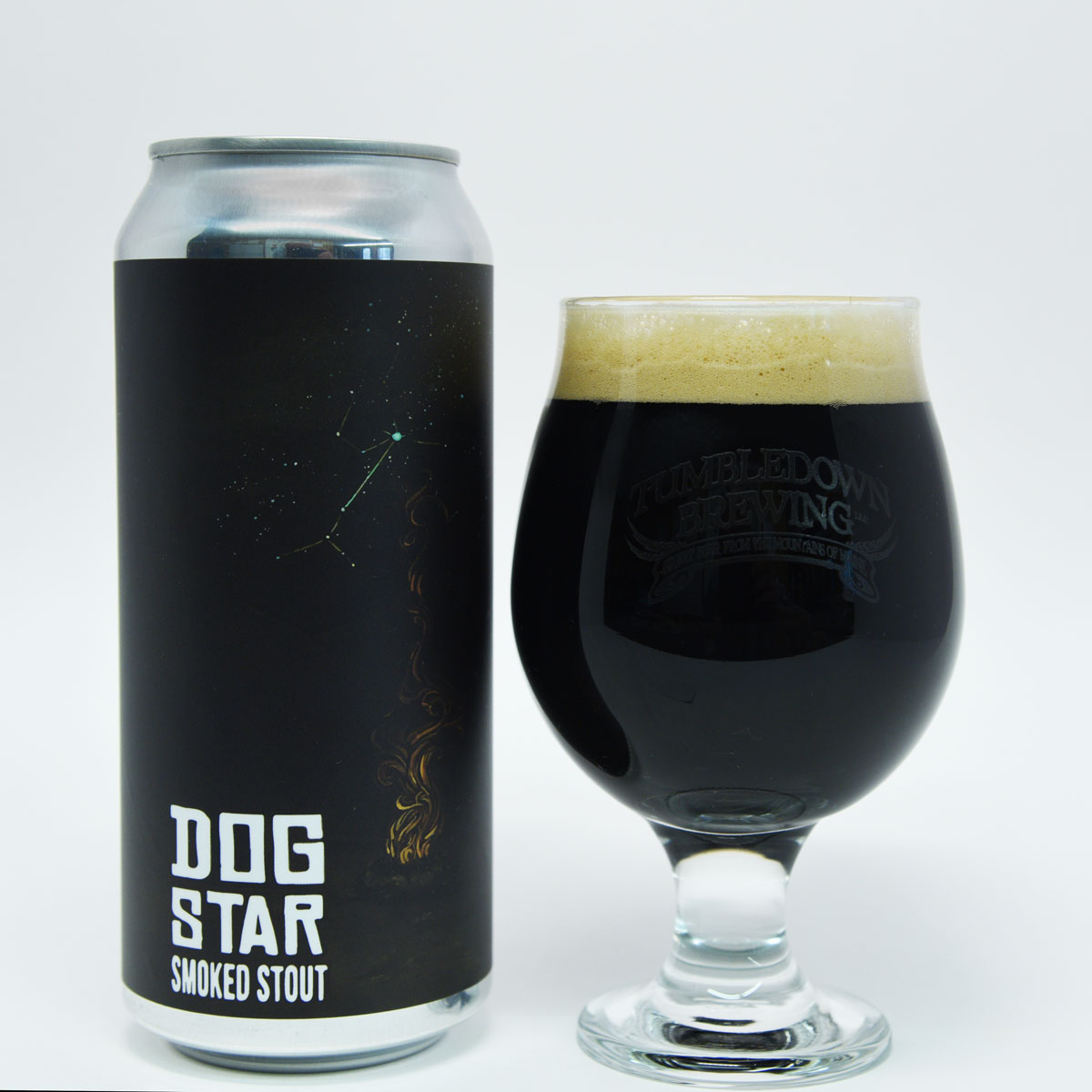 Dark and smoky, this beer will remind you of a fine Highland Scotch. Additions of malt roasted over peat moss and Fuggles hops lends to it silky smoothness.
Details: ABV 5.2% / 40 IBU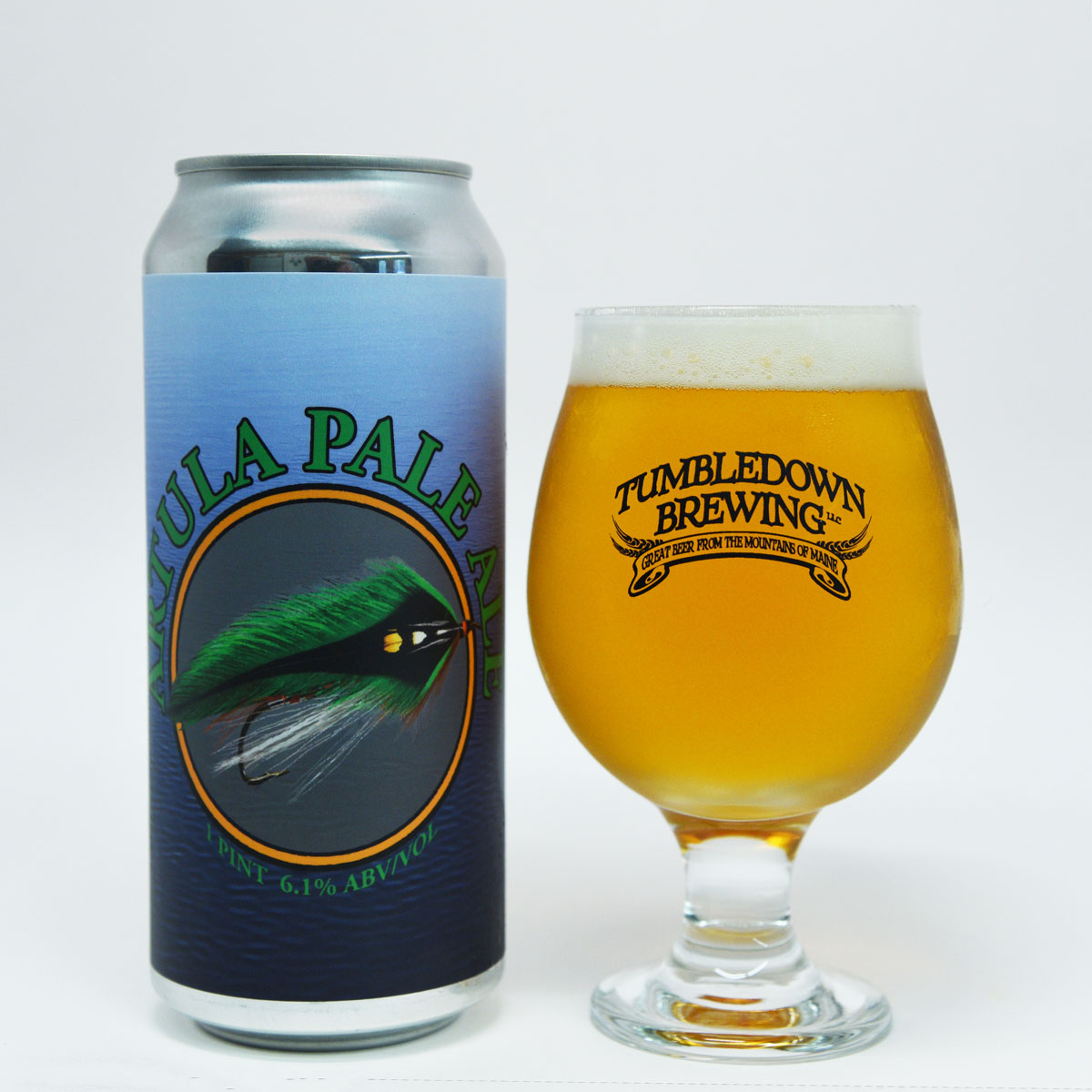 This thirst quenching pale ale is moderately hopped with Pacific Northwestern varieties; it's mildly bitter with a satisfying citrus finish.
Details: ABV 6.1% / 62 IBU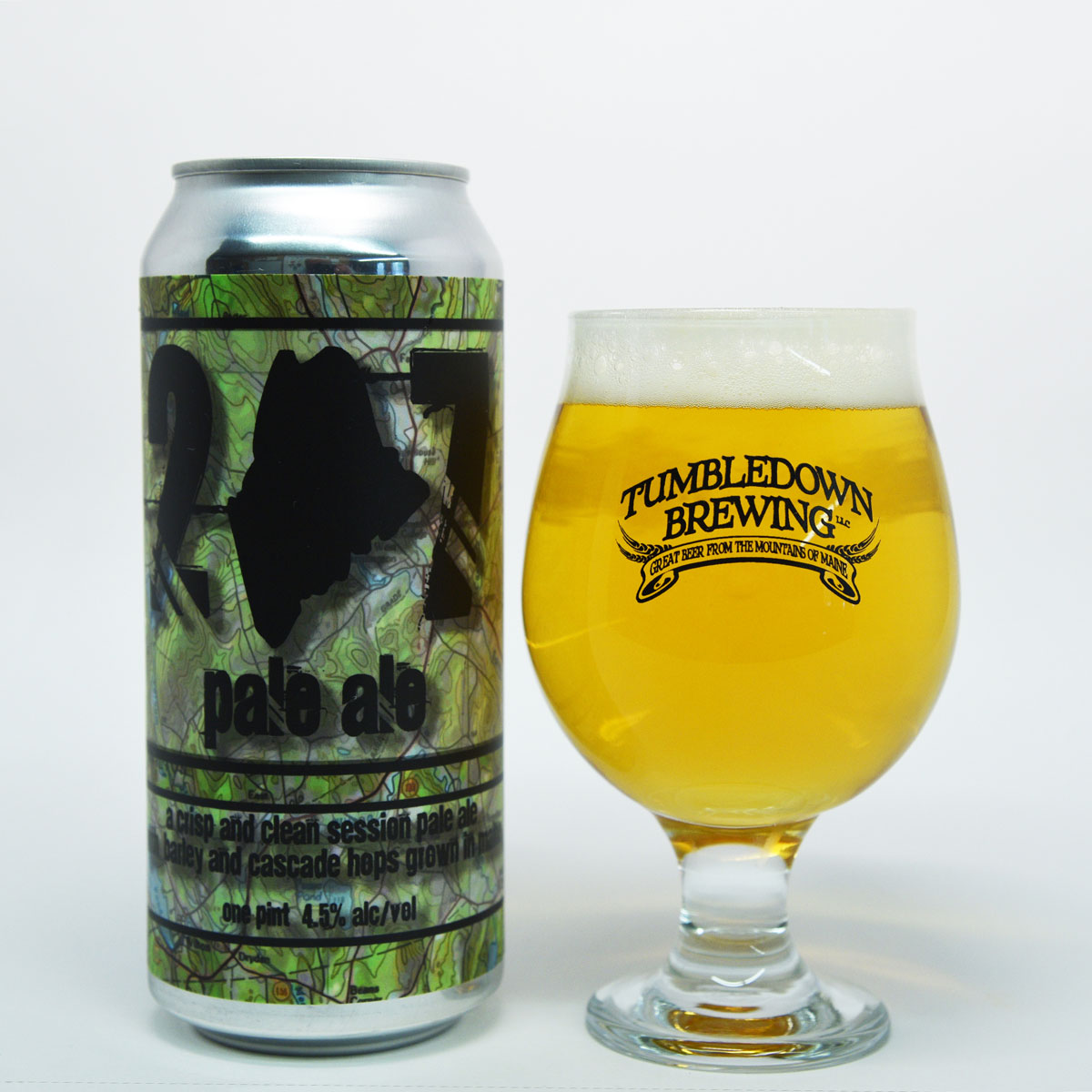 You can't beat local! That's why we created our 207 Session Pale Ale. Brewed with Maine-grown malt and Cascade hops, this beer has a beautiful straw color with a delicate hop flavor and aroma.
Details: ABV 4.5% / 48 IBU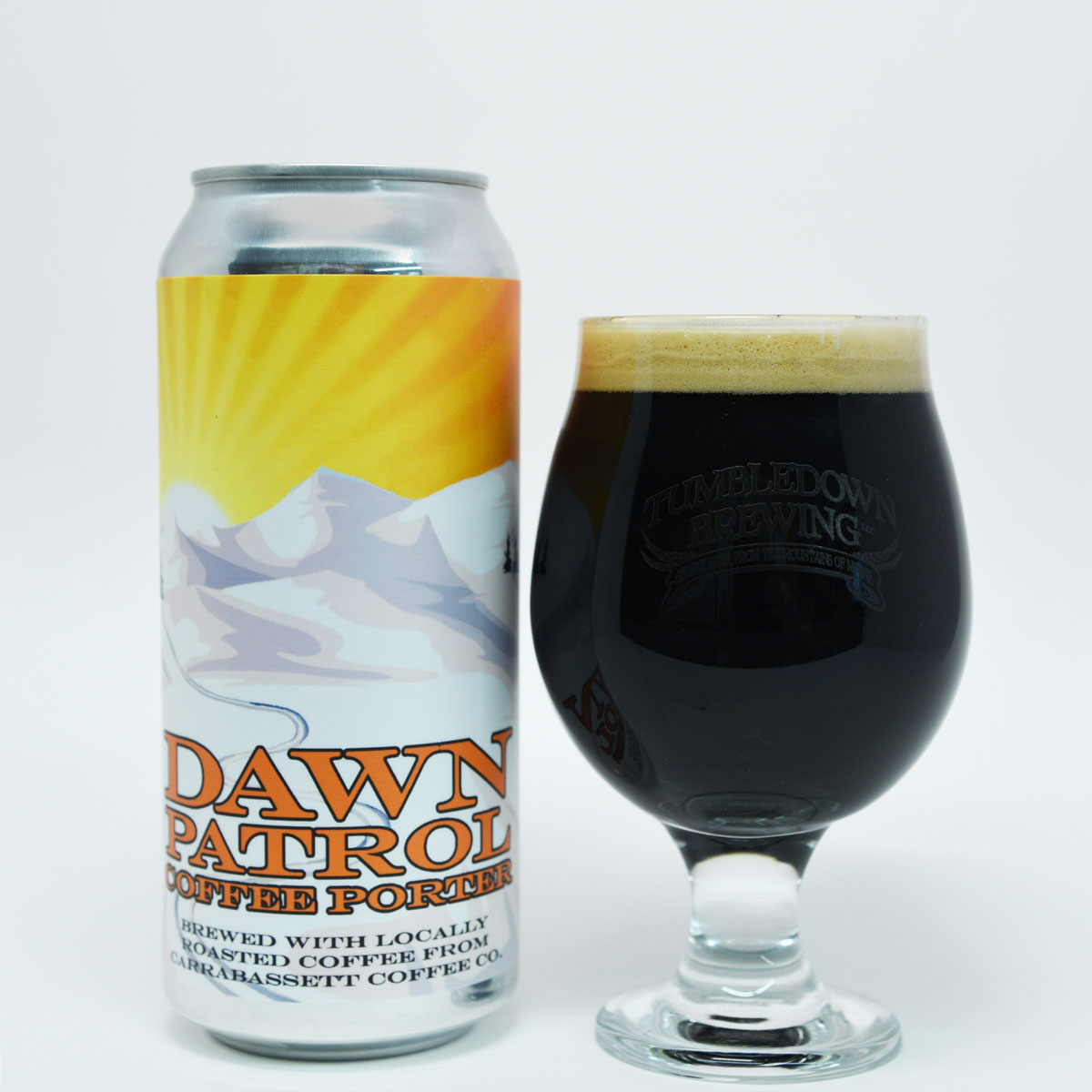 Dawn Patrol Coffee Porter
Dawn Patrol is a shout out to those who attack the early morning hours with all their might! A healthy dose of locally roasted Carrabassett Coffee accentuates the flavors of chocolate and malts. Dark with a smooth hop finish.
Details: ABV 5.6% / 43 IBU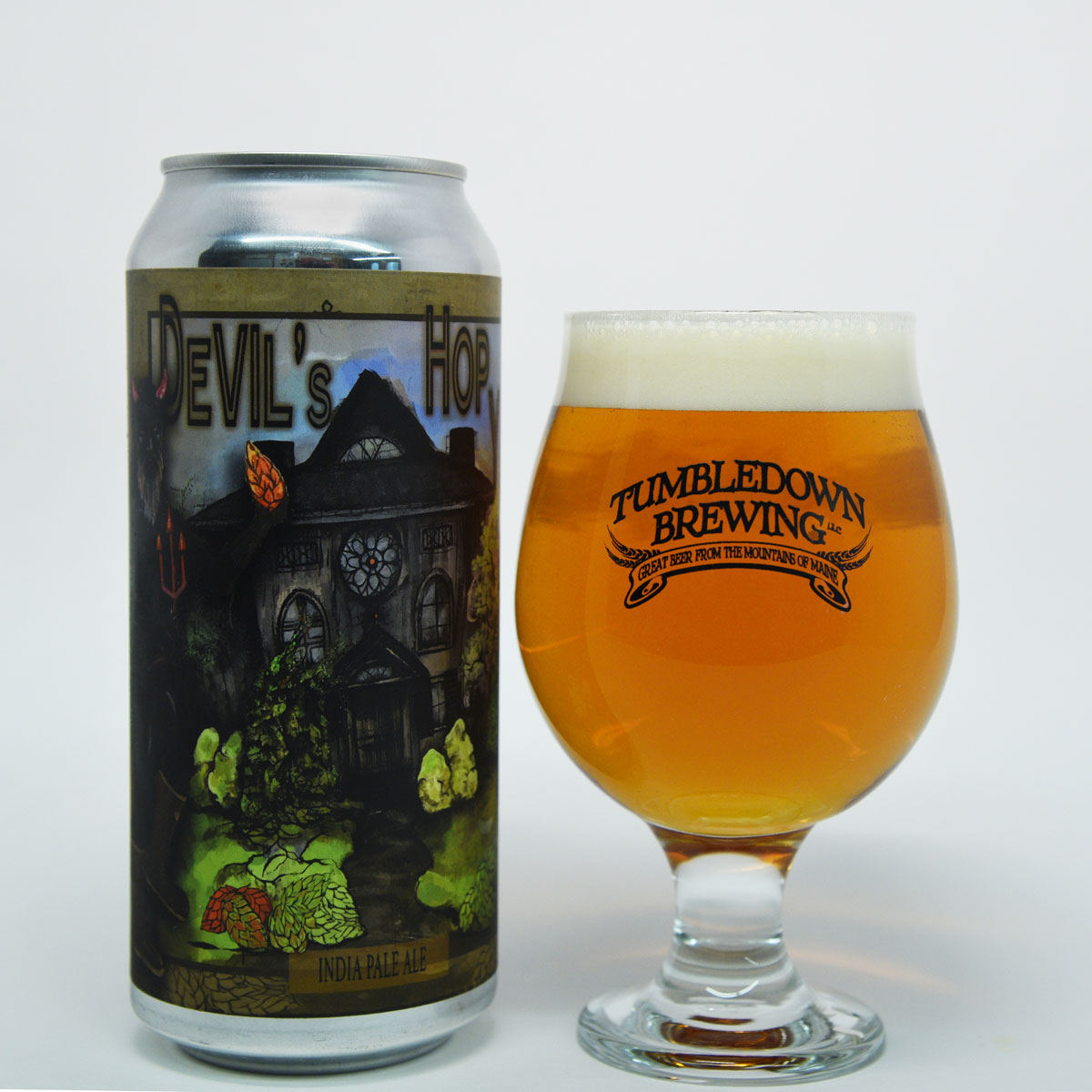 The Devil knows his beer! This flavorful IPA balances a delicious malt backbone with multiple hop additions. Crisp, hoppy, and incredibly refreshing!
Details: ABV 7.0% / 75 IBU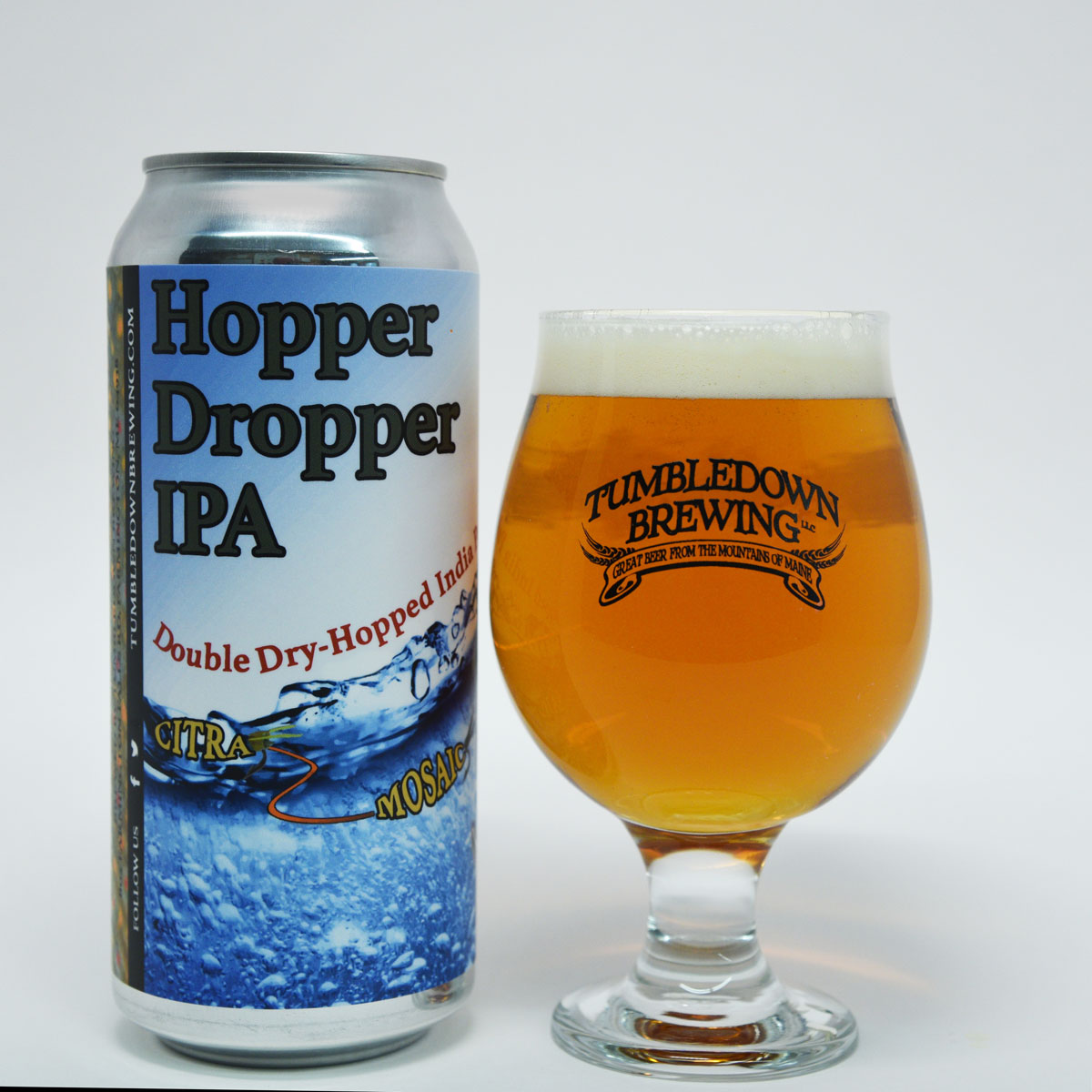 Our super-special Summertime IPA offering! Double dry hopped with three different types of hops, this IPA has citrusy aroma and a juicy tropical flavor.
Details: ABV 7.2% / 122 IBU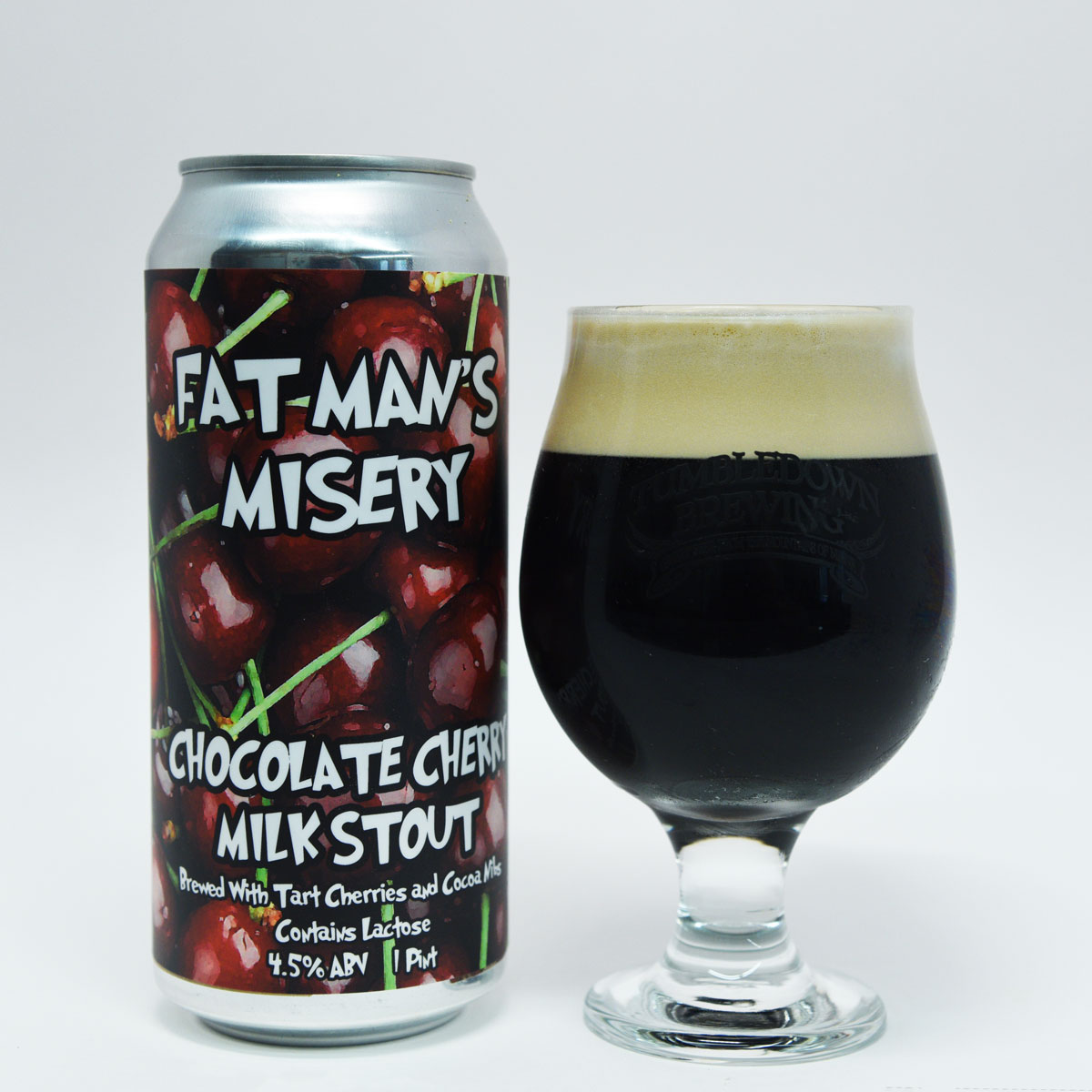 This milk stout has additions of roasted cacao nibs and tart red cherries in the fermenter to give it a rich flavor that makes it a wintertime favorite.
Details: ABV 4.5% / 20 IBU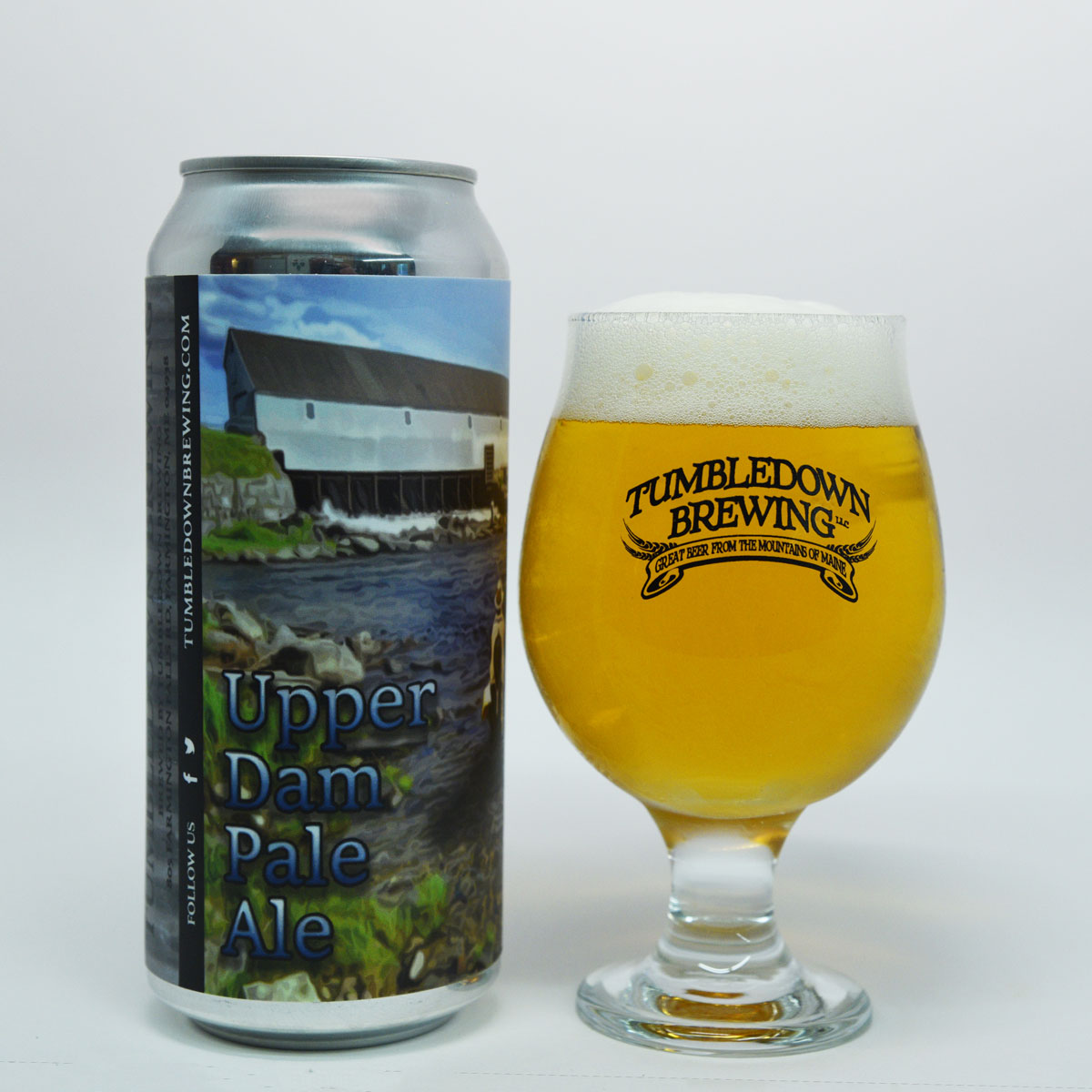 Dam Keeper Series Pale Ale
Our rotating session pale ale line featuring a single malt, single hop profile. We keep the grain bill the same and change the hop variety with each beer to showcase that hop's true character.
Details: ABV 4.5% / 38 IBU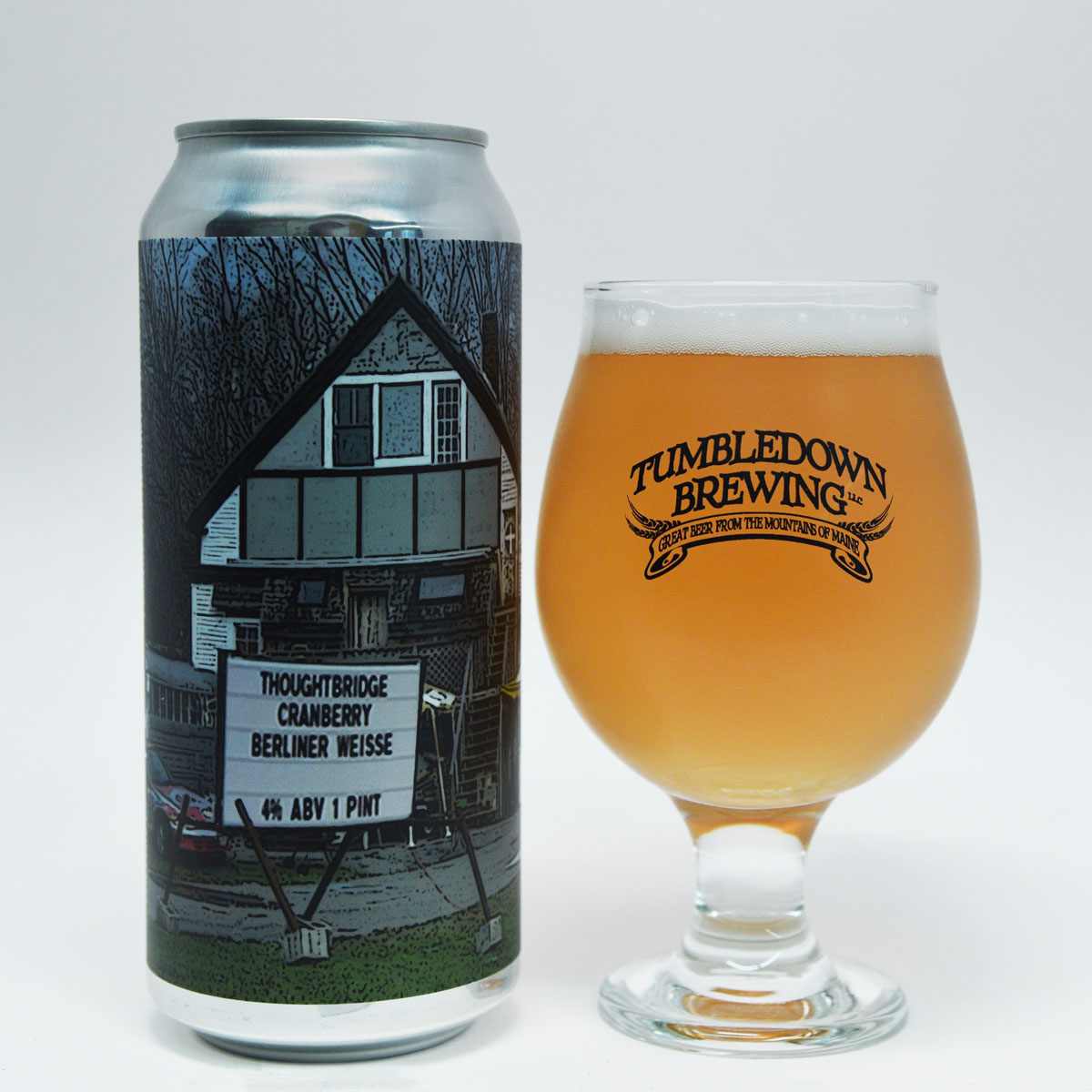 Thoughtbridge Berliner Weisse
As unique as the location that shared its name! Thoughtbridge is a tart and refreshing kettle soured Berliner Weisse brewed with all Maine grain. We use different fruits seasonally to keep the flavor changing.
Details: ABV 3.5% / 10 IBU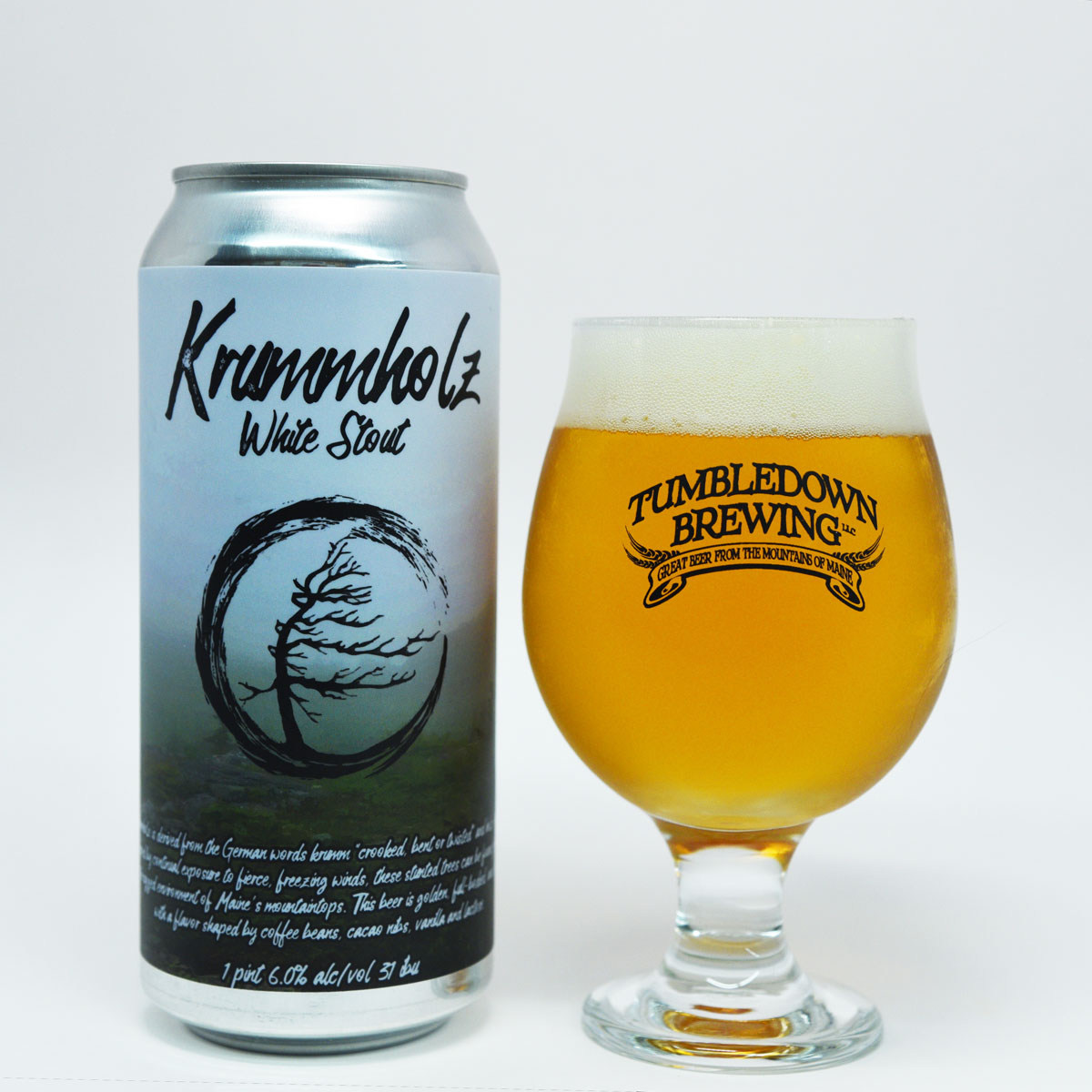 Golden, full-bodied and strong, Krummholz has all the flavor of a stout and none of the color! Coffee beans, cacao nibs, vanilla and lactose give this beer an original flavor like no other.
Details: ABV 6.0% / 31 IBU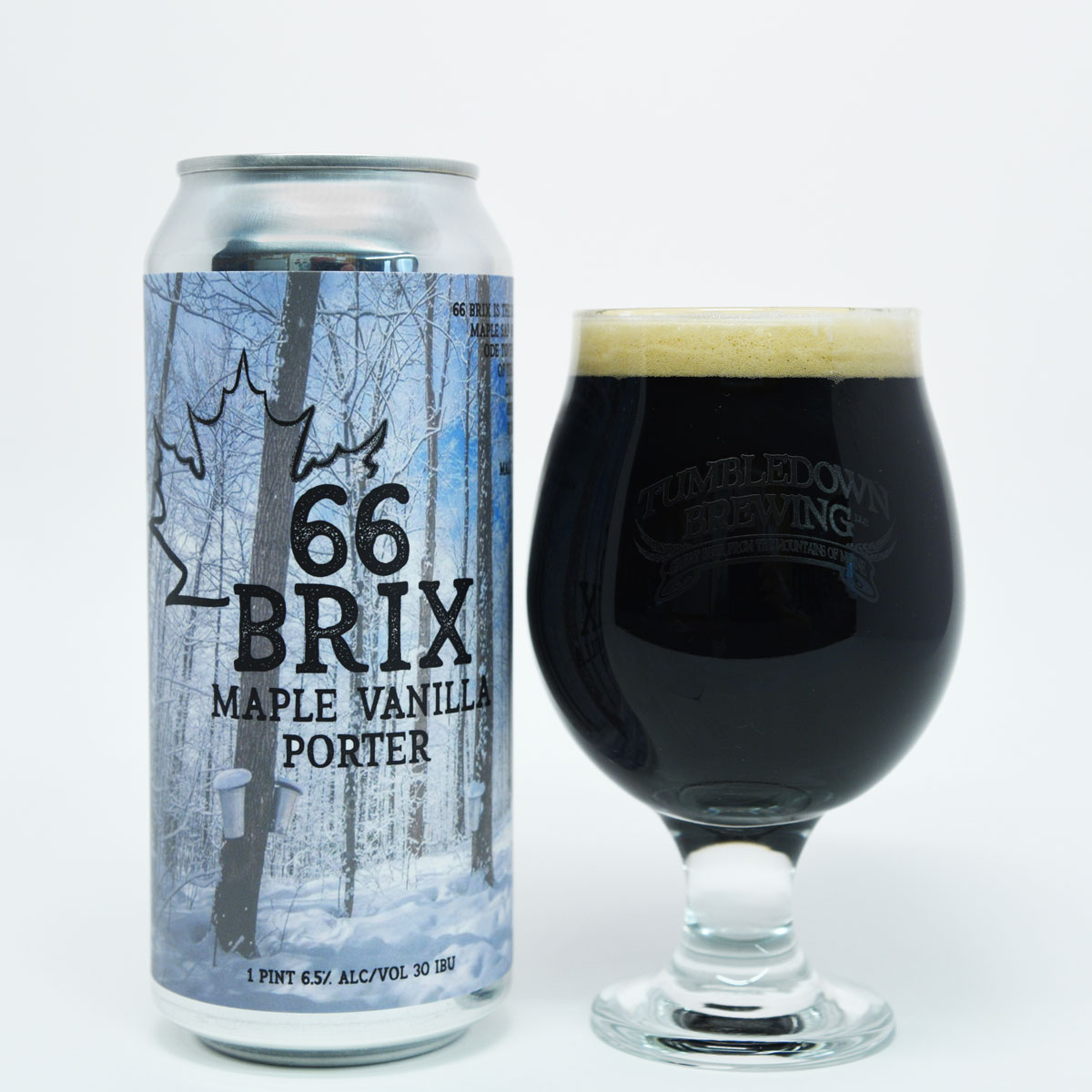 A spring favorite brewed in time for sap season. Our dark rich porter is brewed with maple syrup from a local sap house, Maine malt and Madagascar vanilla beans.
Details: ABV 6.5% / 30 IBU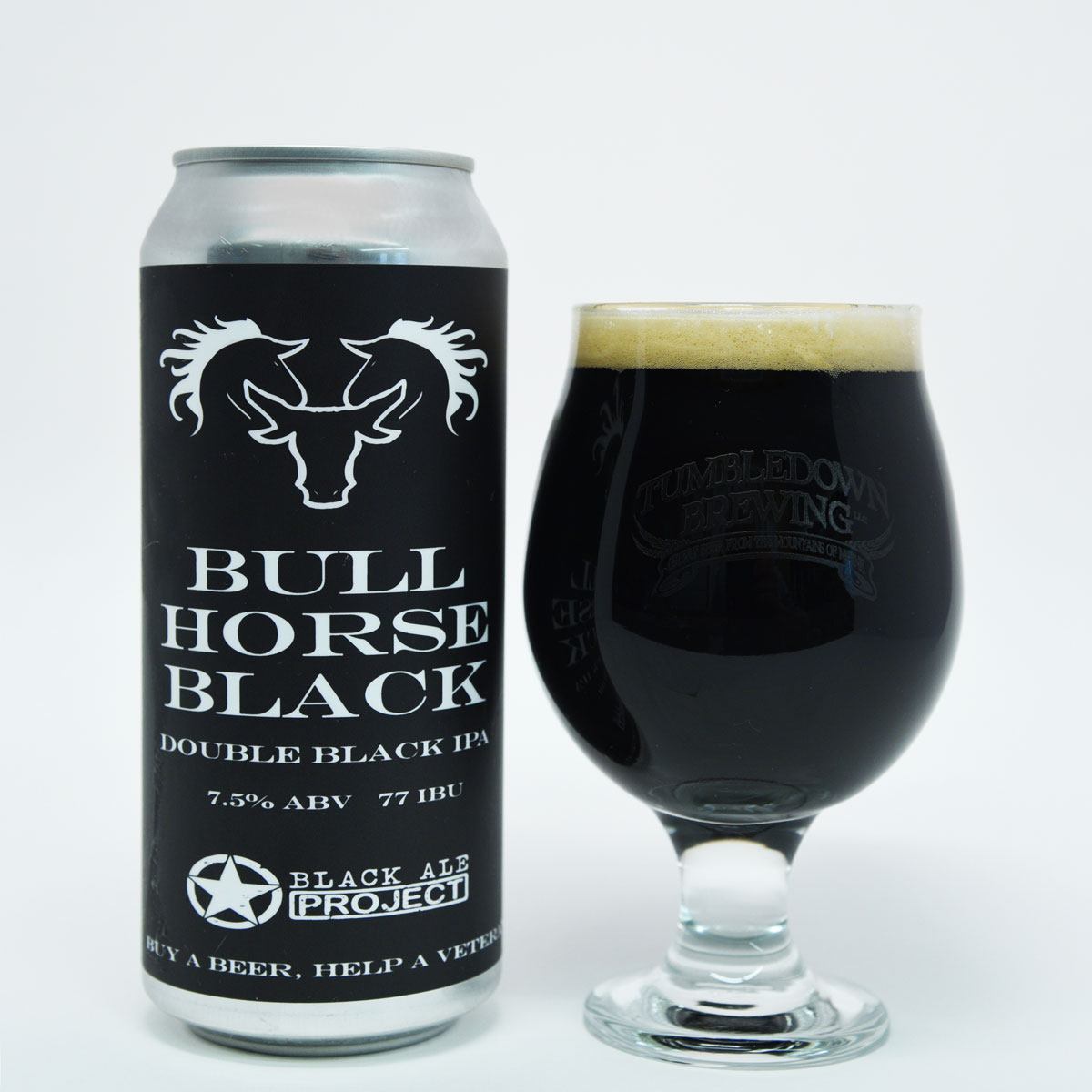 Bull Horse Black Double Black IPA
This much anticipated winter seasonal beer is brewed just in time for Black Friday. Dark and hoppy this beer has a toasty malt flavor and a healthy dose of Chinook hops.
Details: ABV 7.5% / 77 IBU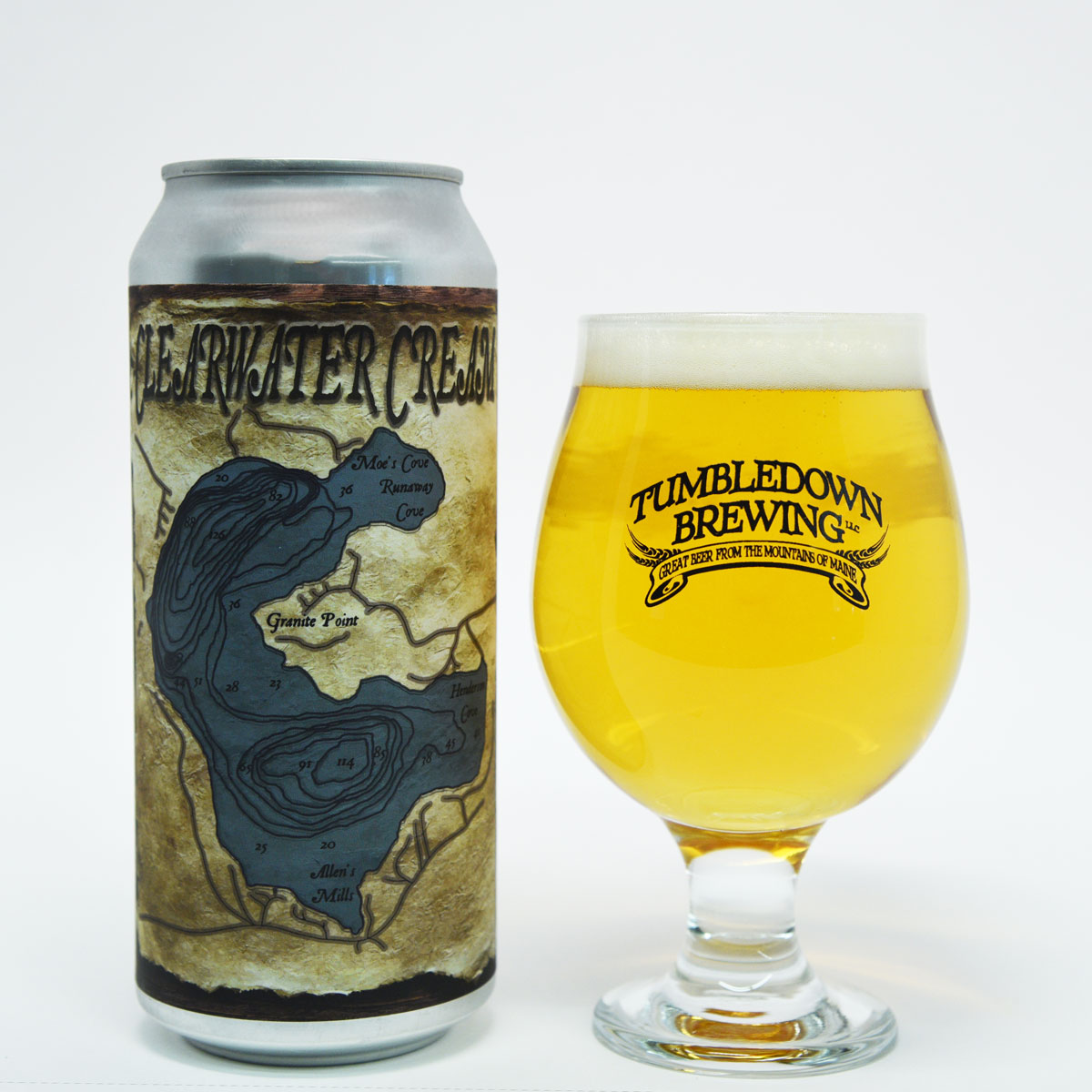 As refreshing as the lake it's named for, Clearwater Cream Ale is light bodied, slightly hopped and has a crisp malty finish. A perfect beer for a hot day at the lake!
Details: ABV 4.5% / 18 IBU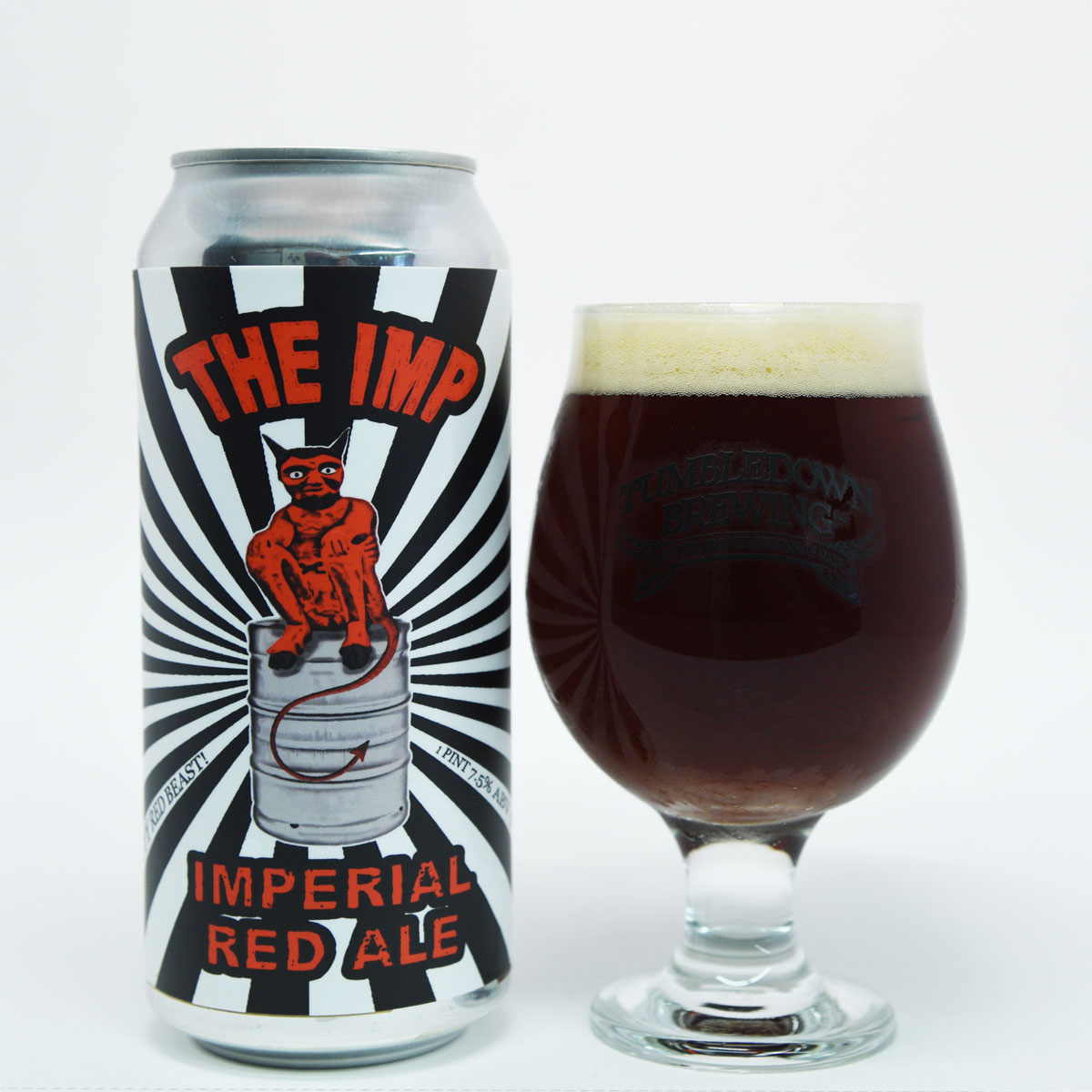 One of our favorite seasonal beers, The IMP is a bigger, bolder version of our Tumbledown Red. Brewed with lots of extra malt and hops our Imperial Red Ale will keep you warm all winter.
Details: ABV 7.5% / 80 IBU
Get In Touch
207-491-9882
Visit Us
Eastside Mall
805 Farmington Falls Rd.
Unit #7
Farmington, ME 04938
Hours
Monday - closed
Tuesday - closed
Wednesday - closed
Thursday - closed
Friday - Noon - 7pm
Saturday - Noon - 7pm
Sunday - closed